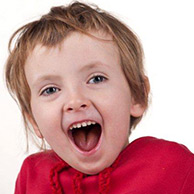 Każdy z nas może pomóc - to nic trudnego!
Jak możesz pomóc?

Jeżeli chcesz nam pomóc, wystarczy, że wypełnisz odpowiednie rubryki w swoim zeznaniu podatkowym PIT za ubiegły rok.

W zeznaniu podaj:


numer wpisu do Krajowego Rejestru Sądowego (rubryka: Numer KRS) kwotę, którą chcesz przekazać (rubryka: Wnioskowana kwota)
i to już wszystko, bo resztę formalności reguluje Twój Urząd Skarbowy.
Jak pomagamy?

wspieramy rozwój i edukację uczniów upośledzonych umysłowo poprzez pomoc
w zakupie specjalistycznego sprzętu i pomocy dydaktycznych
współorganizujemy integracyjne imprezy szkolne takie jak: Bal Karnawałowy, Piknik Wiosenny, Bal dla Przedszkolaków, Ostatki
organizujemy letni i zimowy wypoczynek dla dzieci i młodzieży upośledzonej umysłowo
wspieramy finansowo rodziców uczniów w trudnej sytuacji materialnej
realizujemy projekt "Biblioterapia" razem z partnerami ze strony słoweńskiej
ubiegamy się o dotacje i otrzymujemy wsparcie z różnych instytucji na realizację celów statutowych Stowarzyszenia




Oni pomagają
Członkowie oraz podopieczni Stowarzyszenia Na Rzecz Dzieci I Młodzieży Upośledzonej Umysłowo "Bliżej Siebie" oraz uczniowie Zespołu Szkół Specjalnych Nr 4 w Łodzi składają serdeczne podziękowanie dla Naszych Sponsorów:

'